https://s3-eu-west-1.amazonaws.com/resources-oneiota.com/jdsports/jquery-1.7.1.min.js https://s3-eu-west-1.amazonaws.com/resources-oneiota.com/jdsports/bootstrap-collapse.js https://s3-eu-west-1.amazonaws.com/resources-oneiota.com/jdsports/bootstrap-transition.js https://s3-eu-west-1.amazonaws.com/resources-oneiota.com/jdsports/jquery.easing.min.js https://s3-eu-west-1.amazonaws.com/resources-oneiota.com/jdsports/menu.js
Flexible Payments
Pay YOUR way at wellgosh!
We are now offering a range of flexible payment methods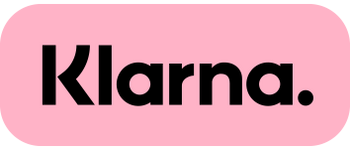 KLARNA
We're excited to announce we have partnered with Klarna to bring you new ways to pay at checkout. It's a safe and simple way to get the stuff you want, when you want it.
HERE'S HOW IT WORKS
Step 1
Add products to your cart and select "Klarna" when you check out

Step 2
Enter a few personal details and you'll know instantly if you're approved

Step 3
Klarna will send you an email confirmation and reminders when it's time to pay

Step 4
You can complete your future Klarna purchases with just one click
FLEXIBLE PAYMENT OPTIONS

Klarna's Pay in 3 instalments credit agreements are not regulated by the FCA. Use of these and any missed payments may affect your ability to obtain credit from Klarna and other lenders. 18+, UK residents only. Subject to status. T&Cs apply.
Pay in 30 days - Try your stuff at home and decide which items you want to keep. Make your payment in full 30 days after your purchase is shipped. No upfront payments, no interest, and no fees when you pay on time.

Pay in 3 interest-free installments - Split your purchase into three equal payments. Just enter the credit or debit card details of your choice and make automatic payments every 30 days. No credit checks, and no interest or fees when you pay on time.

+18yrs and terms & conditions apply
ABOUT KLARNA

Klarna have a relentless focus on creating the best shopping experience in the world. They believe payments are so much more than just a way to send money. That's why their smooth payment methods give you more time, control and joy so you can focus on the things you love.
80 million shoppers are using Klarna.
190,000 retailers are working with Klarna worldwide.
They've been powering online checkouts for 14 years.
SAFE AND SECURE
With Klarna, you are always covered through Klarna's Buyer Protection policy. Modern safeguards protect your information to prevent unauthorized purchases.
FREQUENTLY ASKED QUESTIONS

Visit Klarna's FAQ Page to find out more about using Klarna.
Visit Klarna's Terms & conditions page to find out more about using Klarna.


Wellgosh acts as an introducer and not a lender of unregulated credit products provided by Klarna Bank AB (publ). You must be 18+ to use this credit product. Missed payments are visible to lenders and may affect your ability to obtain credit, including with Klarna. By continuing, I accept the Pay Later Terms Pay in 3 terms.







CLEARPAY
1. What is Clearpay?
Clearpay is a payment service allowing us to offer customers the ability to make purchases instantly and then pay for them in 4 automatic instalments made every 2 weeks without any interest.
2. How do I use Clearpay?
Just shop on wellgosh and check out as normal. At checkout, choose the Clearpay payment method. You will be directed to the Clearpay website to register and provide payment details (Visa, Mastercard or AMEX).If you've used Clearpay before, just log in to your Clearpay account. Then complete your order – easy!

Please note, all items in your shopping bag must be eligible for Clearpay and the shopping value must be under *£1000.
3. Where can I use Clearpay?
Clearpay can only be used on purchases made on the website.
4. Can I use Clearpay if I'm an international customer?
Clearpay is available to customers with a UK billing address. Cross border trade is also available for Australian, New Zealand and Candian billing addresses. ustomers with other international billing addresses will not be able to create a Clearpay account.
5. How does the Clearpay payment schedule work?
Clearpay customers make their first payment at the time of purchase, the remaining three payments are deducted every 2 weeks automatically from your selected payment method. If you would like to make additional unscheduled payments before they are due, you may log in to Clearpay to make your payments early. Clearpay will then adjust the amount owed accordingly.You can log in to your Clearpay account anytime to view your payment schedule or make a payment before the next due date.
6. What if I can't pay a Clearpay installment?
As soon as you miss a payment, Clearpay will immediately stop you from making any further purchases with Clearpay. Clearpay will give you until 11pm on the following day to make your repayment and then you will incur a late fee for a missed payment that is not resolved. This will be an initial £6 and a further fee of £6 if the missed payment is not made within 7 days. Late fees will not exceed 25% of the total order. Please see Clearpay Payment Purchase Agreement here FAQ Page.
7. When will my items be delivered if I use Clearpay?
Clearpay orders are delivered within our standard delivery timeframes like any order from wellgosh.
8. Is there a limit to how much I can spend on a single Clearpay transaction?
Yes, your cart value must be less than £1000 to use Clearpay.
9. Can I use another form of payment with Clearpay?
Yes, you may also use a gift card or promotional code with Clearpay to pay for your purchase.
10. What products are not eligible for Clearpay?
Clearpay is not available on purchases of gift cards. If your order contains gift cards and other eligible products, you will need to purchase your gift cards separately.
11. How do I return or exchange an item purchased with Clearpay?
Clearpay returns follow our standard return process. Please note, refunds for Clearpay will be refunded from wellgosh to Clearpay. We cannot provide an exchange or cash refund. As soon as the refund is processed it will drop into your Clearpay online account.
12. Where can I find out more about Clearpay?
Visit the Clearpay website here for a comprehensive list of FAQs and check out Clearpay's Privacy Policy found Visit the Clearpay website here.Visit the Clearpay website here to view terms of service.

*Your payment schedule will be provided to you. If you fail to make a payment on time, you will be charged a late fee of £6 with an additional £6 fee added after 7 days if payment is still unpaid.

* Other factors may be taken into account that might cause this figure to be less, such as being a new customer or your customer payment history.
13. Responsible use of Clearpay.
Please use Clearpay responsibly. Clearpay lends you a fixed amount of credit so you can pay for your purchase over 4 instalments, due every 2 weeks. You must be 18+ and a permanent UK resident (excl Channel Islands). T&Cs and other eligibility apply. Visit Clearpay website for more information and FAQ's.
LAYBUY